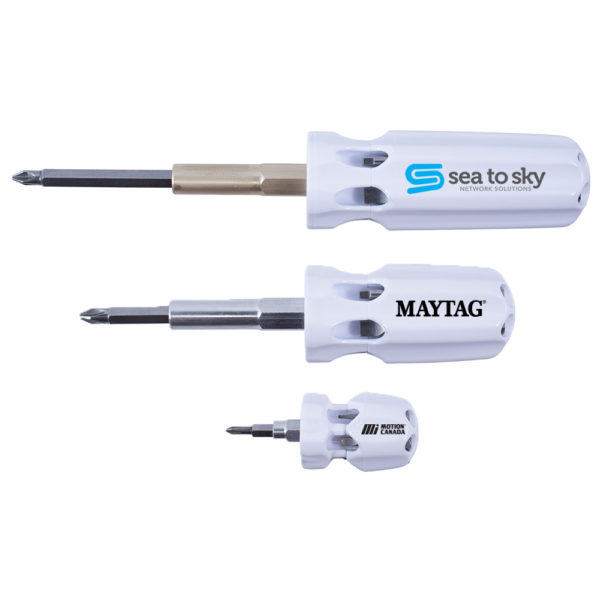 Corporate Sales
Picquics are made for industry, they're made for all trades, and they're made for homes and offices. Most people who own a Picquic know this to be true.
What most people (Picquic fans) don't know is that Picquics were also made for logos. Offered in many different colours, custom Picquics are sure to make a lifelong impression for that next big promotion, wedding gift, or even as a business card.
We'll make an individualized print plate and apply your logo in durable epoxy ink. Take a look at our catalogue to see the driver colours we offer, minimum quantities and packaging options.